Limited Orphic Glowing Shimmer Dry Oil
Regular price
Sale price
$45.00 USD
Unit price
per
Sale
Sold out
With this gorgeous bottle this is the perfect gift for anyone who loves beauty products and shimmer, or even as a specialtreat for themselves. It's lightweight and absorbs easily into skin, allowing you to effortlessly add shine anywhere you want.
Directions:
Apply 2 to 4 drops to your body at a time until you receive your desired sparkle. Let sit on skin for up to 30 seconds for maximum dryness.
Bottle size: 1.75oz 
Silver reign and blue chameleon transfer more then the other shimmers. 


Passionfruit
An exquisite fusion of fragrant jasmine, vibrant hibiscus, and the tantalizing sweetness of apple and kiwi. This luxurious blend promises a sensory journey, where the floral notes of jasmine intertwine with the zesty allure of kiwi and the subtle tartness of hibiscus, creating an unforgettable smell that will awaken your senses and leave you craving for more.

Top: Apple, Kiwi

Mid: Jasmine, Hibiscus

Bottom: Musk
Azure Waves

Indulge in the captivating symphony of scents. Immerse yourself in the invigorating embrace of zesty Bergamot and aromatic Rosemary, where every note is a revelation of freshness and vitality. As this exquisite composition unfolds, you'll discover the enchanting beauty of Geranium, the tranquil essence of Lavender, and the grounding richness of Patchouli.

Top: Bergamot

Mid: Geranium, Rosemary, Lavender

Bottom: Patchouli 
Pina colada
Embrace the enchantment of a libation that's as exotic as it is irresistible. Picture a crystal-clear glass, illuminated by the soft glow of lanterns under a starlit sky. Within, a symphony of scents unfolds - the vibrant tang of pineapple, the silky caress of coconut milk, the velvety decadence of banana, and the timeless allure of smooth vanilla.

Top: Pineapple

Mid: Coconut milk

Bottom: Banana, vanilla
Patchouli
Experience the epitome of understated elegance. This fragrance is a masterclass in masculinity, an ode to refinement, and an embodiment of sheer allure. At its heart lies the enchanting depth of patchouli, a scent as ancient as it is timeless, evoking strength and sensuality. But it doesn't stop there; a mere whisper of zesty orange is artfully added, like a secret ingredient that ignites the senses.

Top: Patchouli

Middle: Patchouli

Bottom: Patchouli
Strawberry Vanilla Cream
Elevate your senses with this enchanting perfume, where the luscious essence of sweet strawberries and the vibrant charm of rhubarb converge in a symphony of scent. Picture yourself in the midst of a sizzling summer, where the sun kisses your skin, and a cool, indulgent dessert beckons.

Top: Butter Frosting 
Middle : Strawberry, Rhubarb
Base: Iced Vanilla Cream
Brown Sugar and Vanilla
"Brown sugar and vanilla" is a scent that captures the warm and comforting essence of a cozy bakery on a crisp autumn day. It unfolds with the rich, caramelized sweetness of brown sugar, reminiscent of freshly baked cookies or a drizzle of syrup over pancakes. This sweetness is elegantly balanced by the creamy, inviting aroma of vanilla, creating a harmonious blend that exudes both familiarity and indulgence. It's a scent that wraps you in a comforting embrace, evoking feelings of comfort, home, and a touch of nostalgic sweetness.

Top note: Brown Sugar
Middle: Vanilla
Base: Caramel
Ingredients are subject to change at anytime, please look here for updated ingredients!
Ingredients: Coconut oil, Iron oxide, Isododecane, Isopropyl Myristate, Titanium Dioxide, Fragrance, Glitter, Silica Microsphere
Avoid contact with eye and face! Do not eat! If pregnant or suffering from illness consult a doctor before use. Keep out of reach of children as with all products users should test a small amount prior to normal extended use. Avoid fire.  For external use only.


Shelf life: 1 year
Share
Scents

Coco Paradise

Indulge in the achingly romantic fragrance that is both captivating and alluring. Our fragrance features a stunning blend of orange blossom, rose, geranium, and patchouli, all delicately balanced with floral spice notes.

As the scent deepens, you will notice the infusion of woods, vanilla lemon, and amber, adding an irresistible warmth to the overall fragrance. The base notes of vetiver's basso profundo magnificence provide a grounding effect, leaving you feeling rooted and centered.


Summer Elixir

Experience this timeless elegance, allure, and sophistication of Summer Elixir. Our carefully crafted scent features a delightful blend of lavender, cedar, sandalwood, and mint, perfectly balanced with whispers of grapefruit, bergamot, and geranium.

As the scent develops, the mid notes of jasmine and lavender add a subtle floral touch, while the bottom notes of cedar, musk, and sandalwood create a warm and inviting base that lingers on the skin.

Honolulu

Introducing our fresh, breezy, and clean Honolulu scent, the perfect fragrance to transport you to the perfect summer day at the beach. Our scent is bursting with a delightful blend of fresh citrus, juicy pineapple, and creamy coconut, all delicately balanced with smooth vanilla.

As you apply our fragrance, you will be immediately transported to a tropical paradise, with the scent of the ocean breeze and the warm sun on your skin. The freshness of the citrus notes provides a light and refreshing start to the scent, while the juicy sweetness of the pineapple and creamy coconut bring a tropical twist to the fragrance.

Finally, the smooth vanilla adds a comforting and soothing touch to the overall fragrance, creating a warm and inviting finish that will leave you feeling relaxed and rejuvenated.

Bali

Indulge in the sweet fragrance of paradise at noon with our delightful scent, featuring a stunning blend of nectar-rich peony and rose, paired with fruity notes of tangerine, apple, raspberry, and lychees, all grounded with gorgeous sandalwood and musk.

As you apply our fragrance, you will be swept away to a tropical paradise, with the scent of sweet and juicy fruits mingling with the delicate and floral notes of peony and rose. The mid notes of lychee and nectar add a subtle sweetness to the fragrance, creating a delightful and refreshing scent that will leave you feeling energized and invigorated.

Whether you're going out for a night on the town or simply want to add a touch of paradise to your daily routine. Try it today and experience the magic of paradise in a bottle.

Caribbean Vacay

Experience the delicious and tropical blend of our Grapefruit Pineapple Coconut fragrance, featuring juicy grapefruit, tropical pineapple, and creamy coconut in a smooth and subtle vanilla base.

As you apply our fragrance, you will be swept away to a luxurious vacay, with the sweet and tangy scent of grapefruit and juicy pineapple mingling with the rich and creamy aroma of coconut.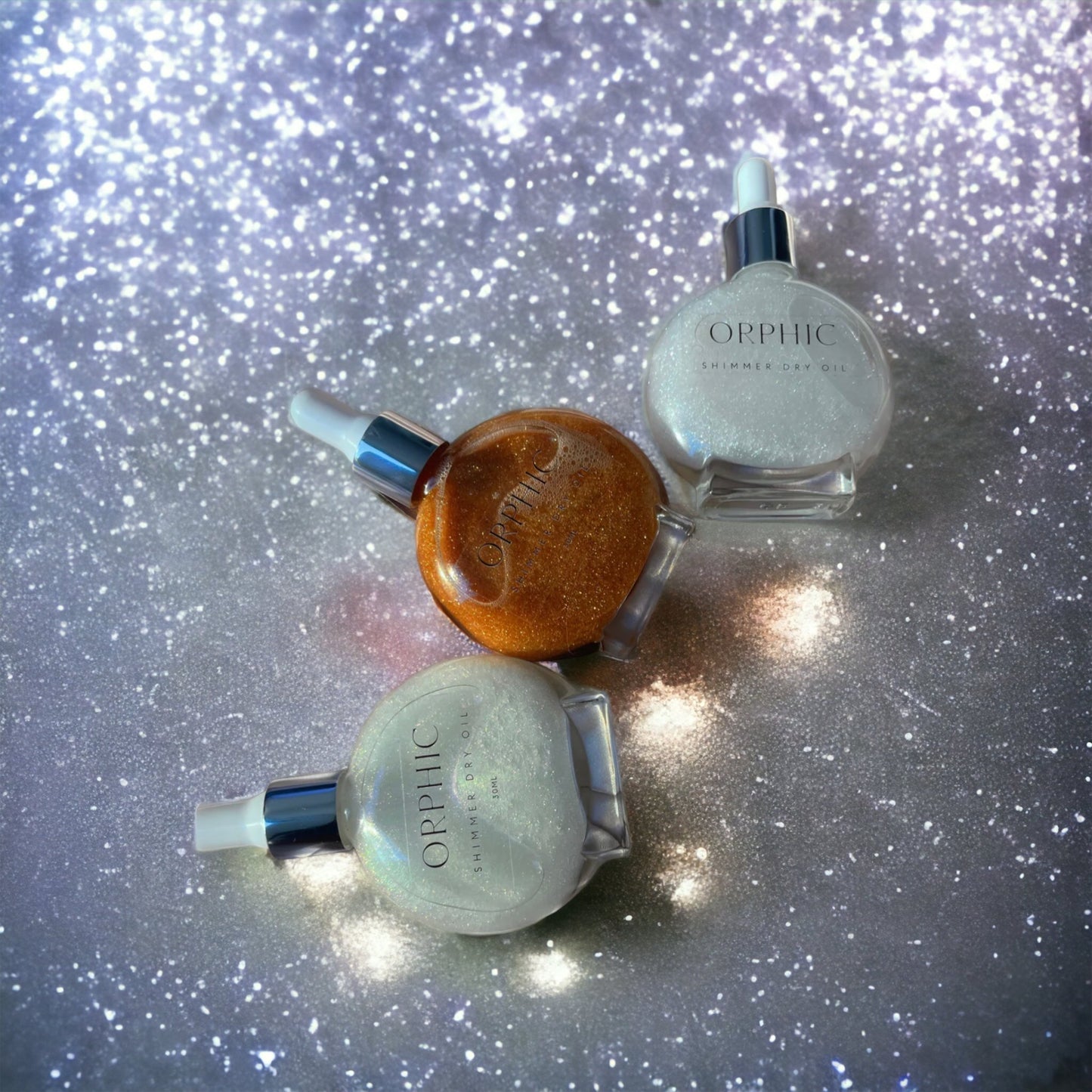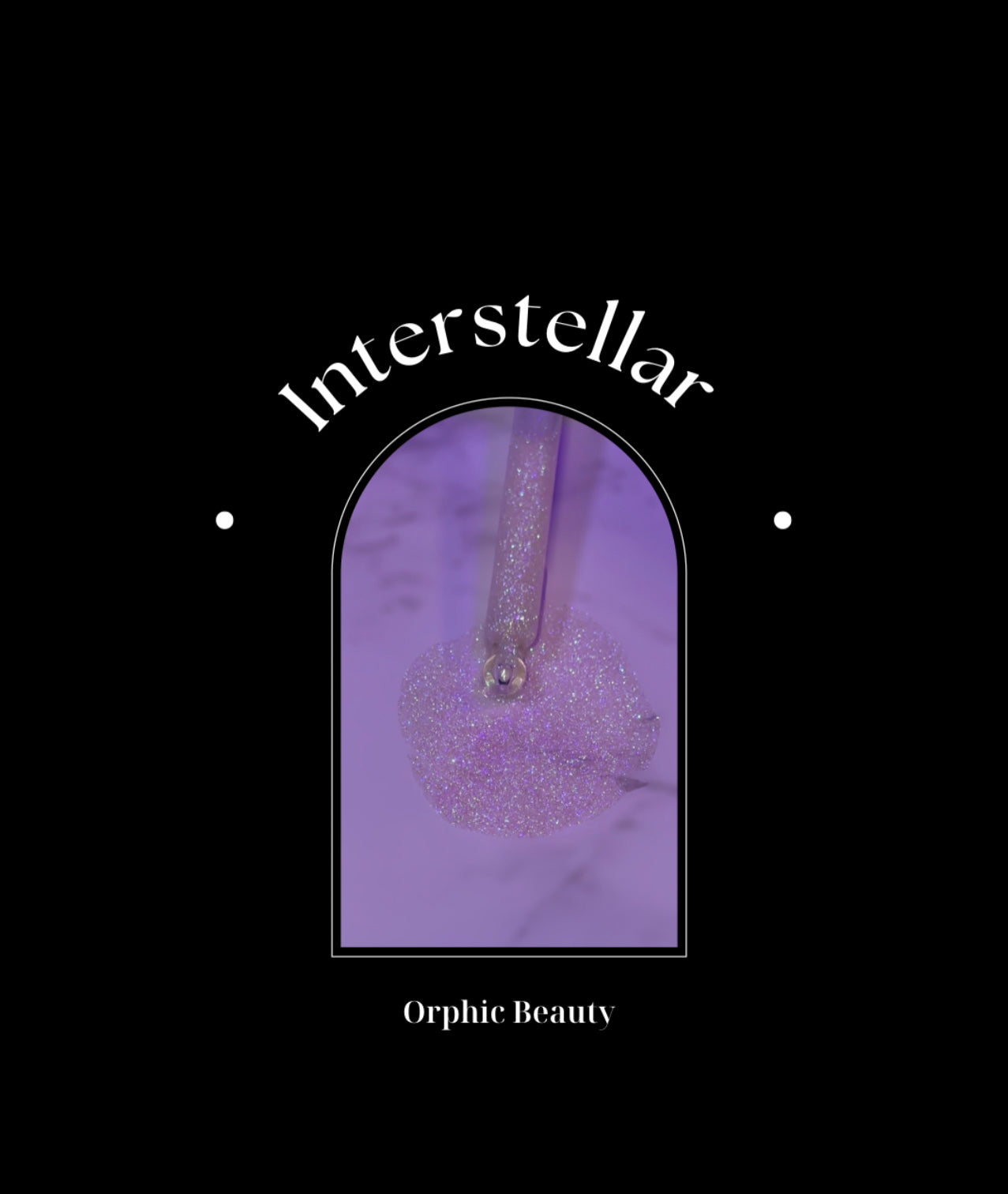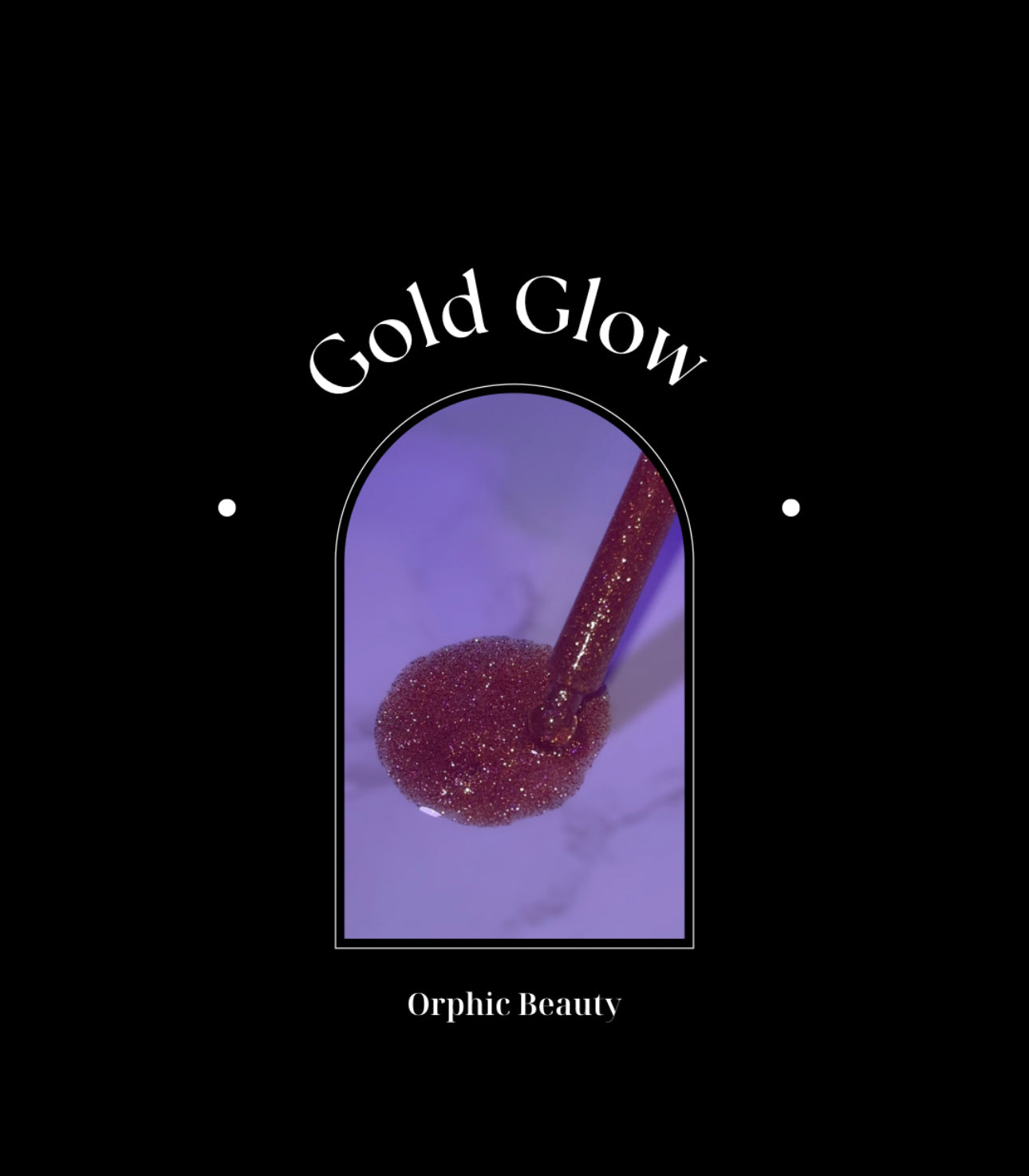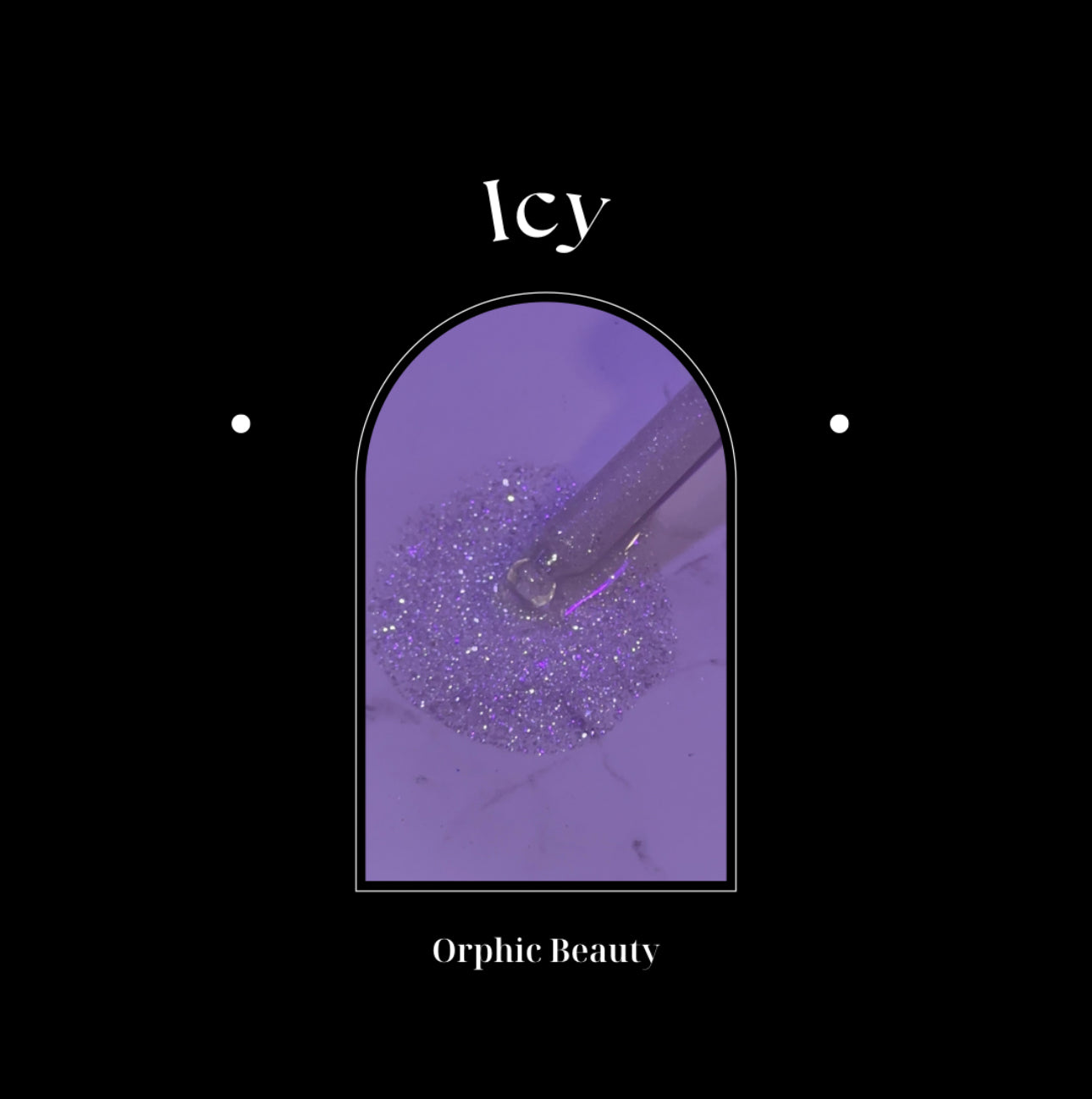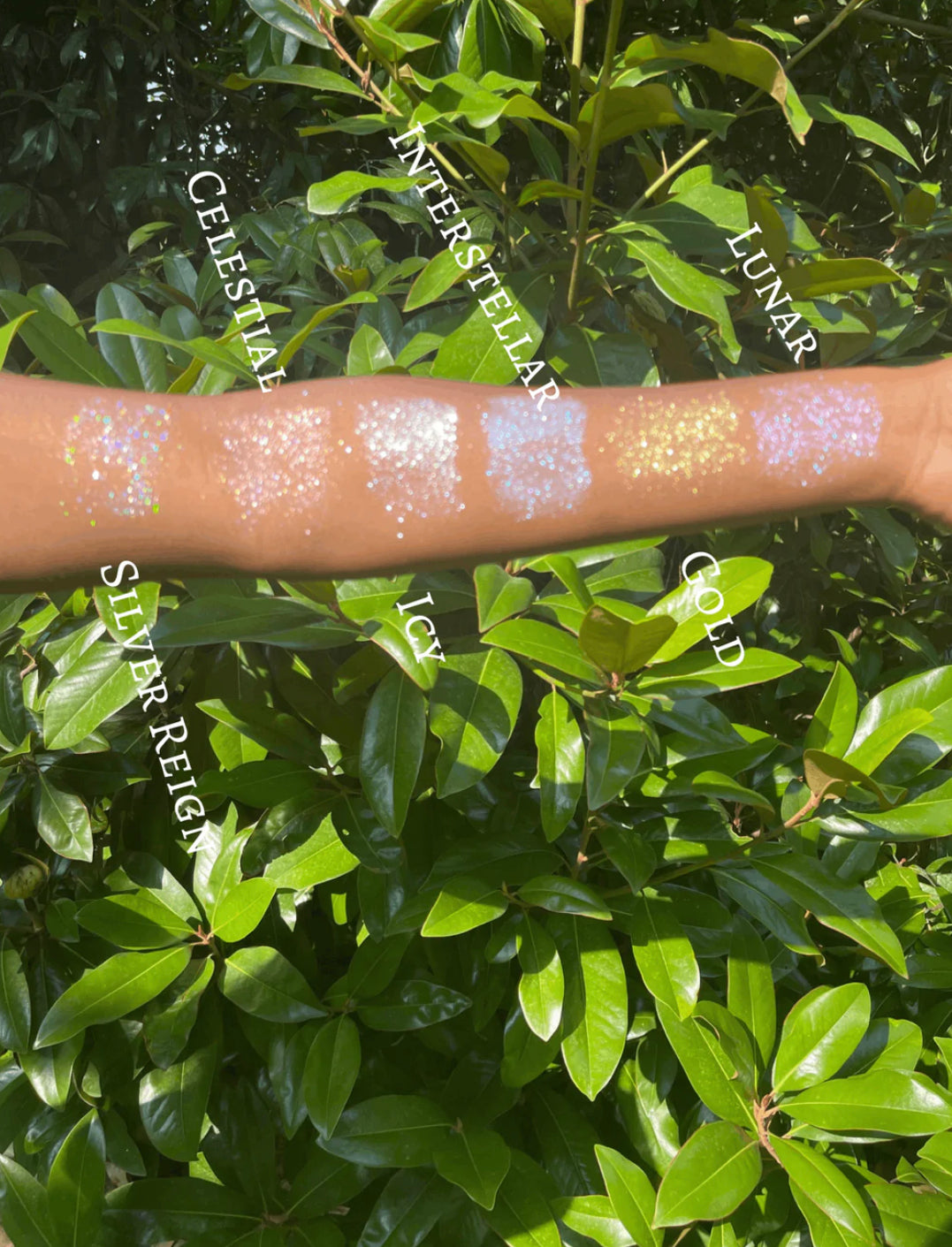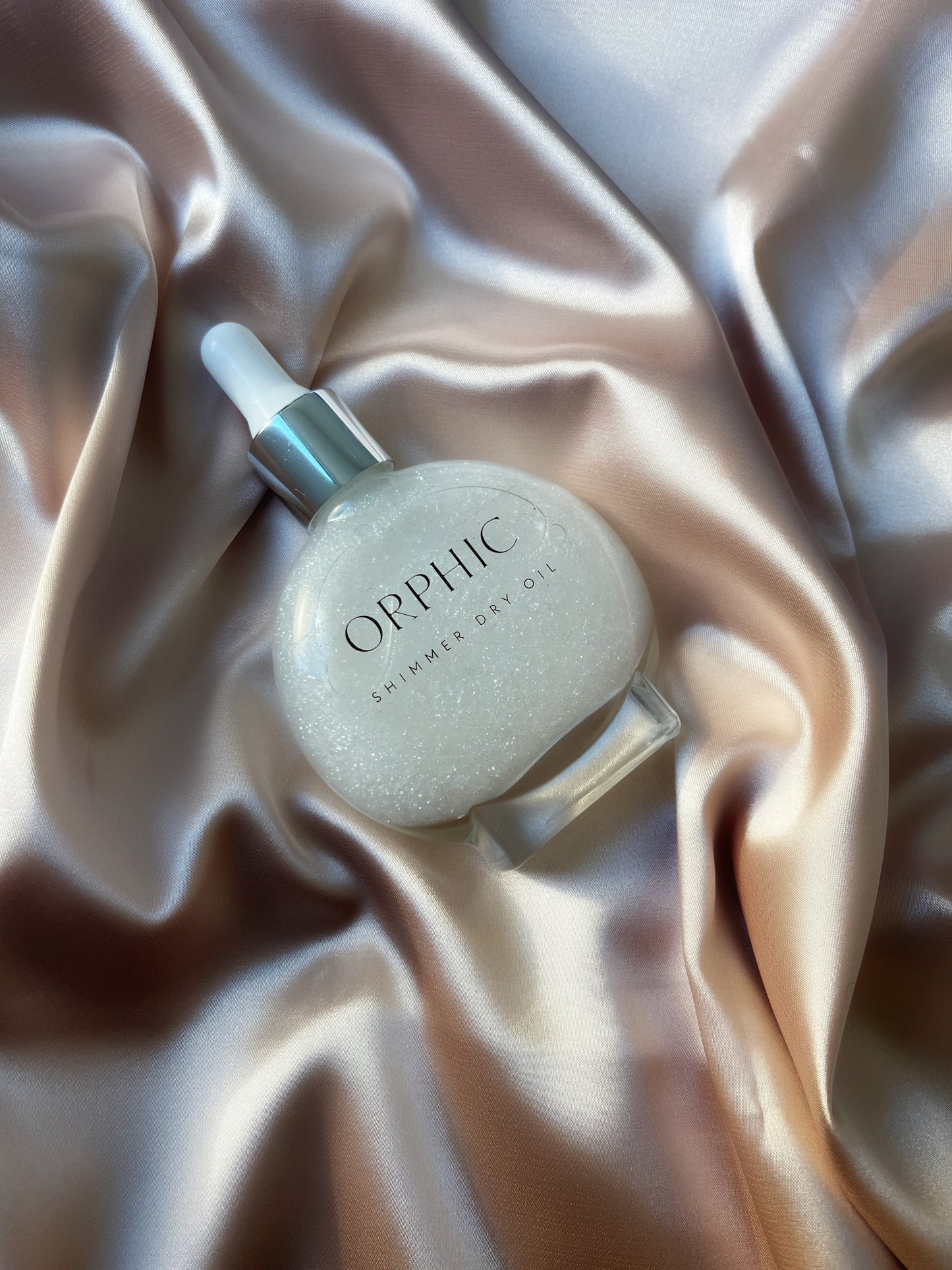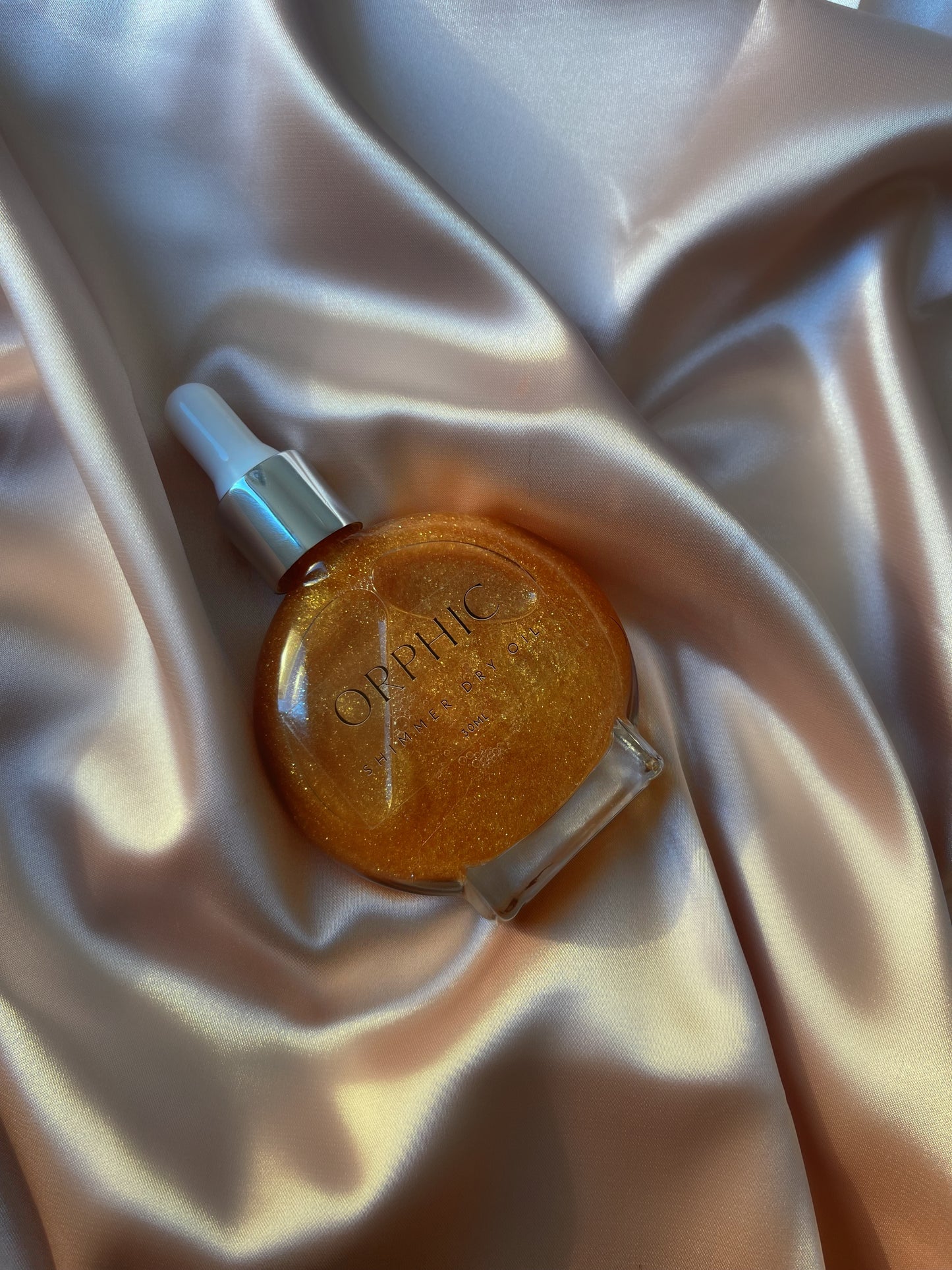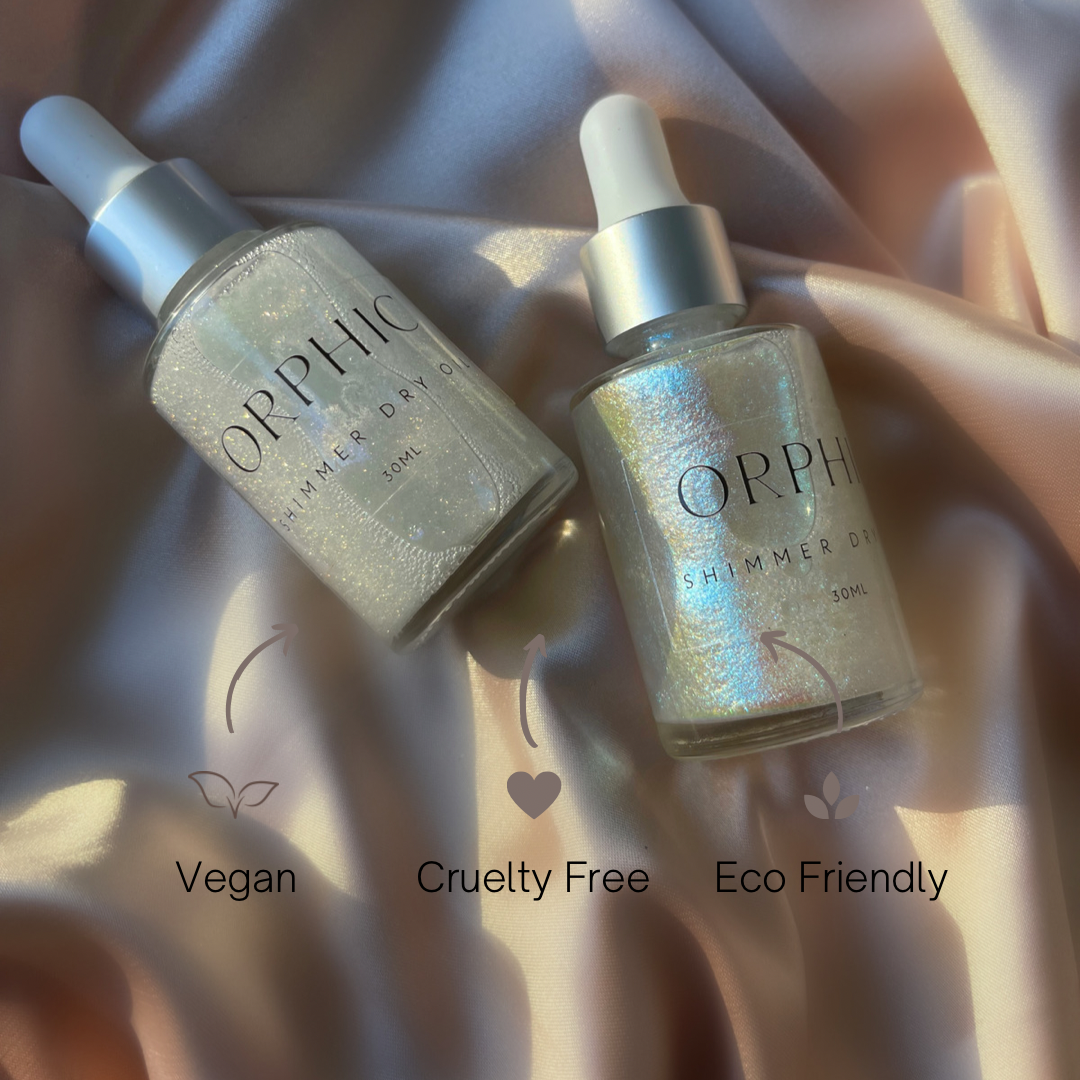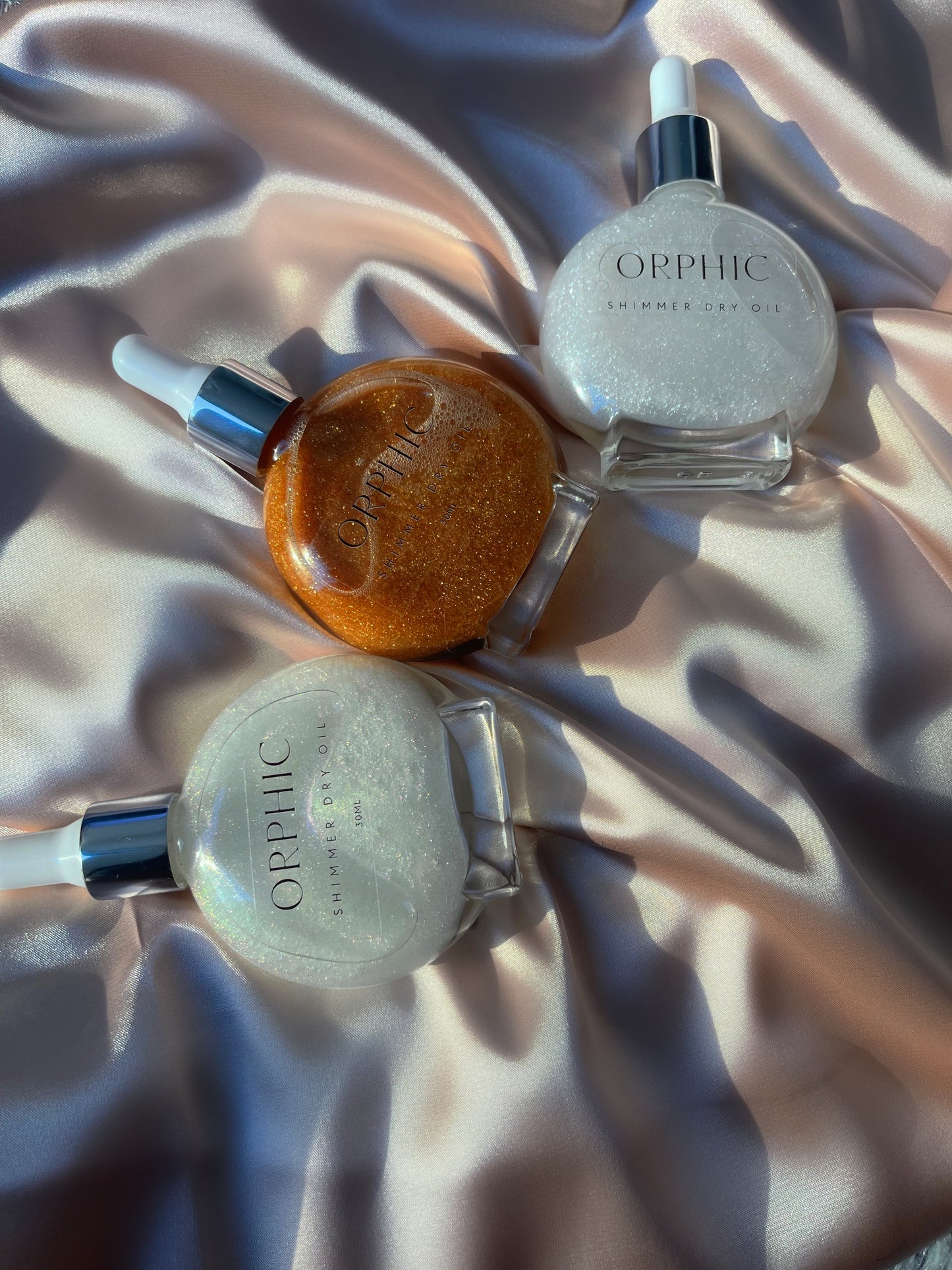 Limited Orphic Glowing Shimmer Dry Oil
Love it
The smell is amazing and it's just the perfect amount of glitter ! I'm in love
amazingg
i love this body oil so much, and the scent brown sugar vanilla smells so good i be wishing i could have it on its own🤭
Maybe cause I didn't get the discovery package but me personally I don't like the brown sugar one it doesn't smell as sweet as I thought it would but the floral one is ok just a little strong but definitely willing to order the discover package to see if there r other ones I might like plus who doesn't like sparkles
Love it!
A little goes a long way and it does not make my skin oily.