Orphic Gloss
Regular price
Sale price
$12.00 USD
Unit price
per
Sale
Sold out
Concentrated color, glossy shine and lasting wear - it's all here in the Orphic Gloss Collection. Each one of these shades offers a different finish and is designed to suit every mood, style or occasion.
15ml
Do not eat! Avoid contact with eye! If pregnant or suffering from illness consult a doctor before use. Keep out of reach of children. As with all products users should test a small amount prior to normal extended use. Avoid fire. For external use only.
Ingredients:
Hydrogenated Polyisobutene, Ethylene/Propylene/Styrene Copolymer, Butylene/Ethylene/Styrene Copolymer, Pentaerythrityl Tetra-di-t-butyl Hydroxyhydrocinnamate, Coconut oil, Iron oxide, Titanium dioxide, Fluorphlogopite.
Shelf life: 1 year
Share
Scents

Coco Paradise

Indulge in the achingly romantic fragrance that is both captivating and alluring. Our fragrance features a stunning blend of orange blossom, rose, geranium, and patchouli, all delicately balanced with floral spice notes.

As the scent deepens, you will notice the infusion of woods, vanilla lemon, and amber, adding an irresistible warmth to the overall fragrance. The base notes of vetiver's basso profundo magnificence provide a grounding effect, leaving you feeling rooted and centered.


Summer Elixir

Experience this timeless elegance, allure, and sophistication of Summer Elixir. Our carefully crafted scent features a delightful blend of lavender, cedar, sandalwood, and mint, perfectly balanced with whispers of grapefruit, bergamot, and geranium.

As the scent develops, the mid notes of jasmine and lavender add a subtle floral touch, while the bottom notes of cedar, musk, and sandalwood create a warm and inviting base that lingers on the skin.

Honolulu

Introducing our fresh, breezy, and clean Honolulu scent, the perfect fragrance to transport you to the perfect summer day at the beach. Our scent is bursting with a delightful blend of fresh citrus, juicy pineapple, and creamy coconut, all delicately balanced with smooth vanilla.

As you apply our fragrance, you will be immediately transported to a tropical paradise, with the scent of the ocean breeze and the warm sun on your skin. The freshness of the citrus notes provides a light and refreshing start to the scent, while the juicy sweetness of the pineapple and creamy coconut bring a tropical twist to the fragrance.

Finally, the smooth vanilla adds a comforting and soothing touch to the overall fragrance, creating a warm and inviting finish that will leave you feeling relaxed and rejuvenated.

Bali

Indulge in the sweet fragrance of paradise at noon with our delightful scent, featuring a stunning blend of nectar-rich peony and rose, paired with fruity notes of tangerine, apple, raspberry, and lychees, all grounded with gorgeous sandalwood and musk.

As you apply our fragrance, you will be swept away to a tropical paradise, with the scent of sweet and juicy fruits mingling with the delicate and floral notes of peony and rose. The mid notes of lychee and nectar add a subtle sweetness to the fragrance, creating a delightful and refreshing scent that will leave you feeling energized and invigorated.

Whether you're going out for a night on the town or simply want to add a touch of paradise to your daily routine. Try it today and experience the magic of paradise in a bottle.

Caribbean Vacay

Experience the delicious and tropical blend of our Grapefruit Pineapple Coconut fragrance, featuring juicy grapefruit, tropical pineapple, and creamy coconut in a smooth and subtle vanilla base.

As you apply our fragrance, you will be swept away to a luxurious vacay, with the sweet and tangy scent of grapefruit and juicy pineapple mingling with the rich and creamy aroma of coconut.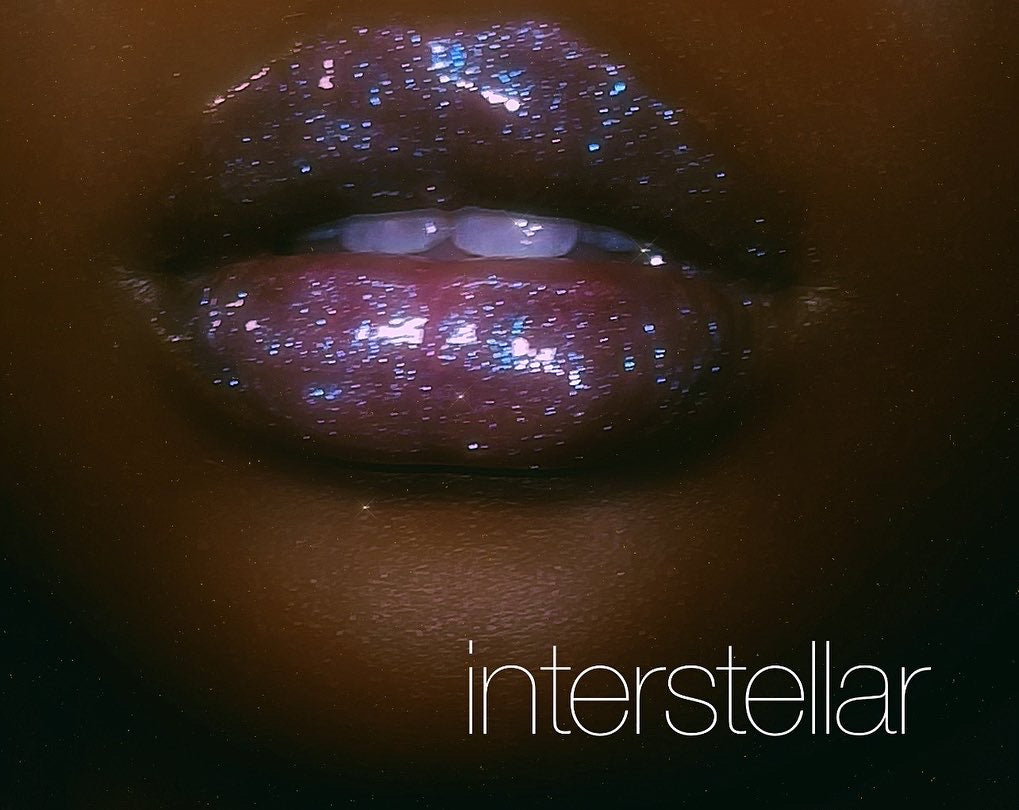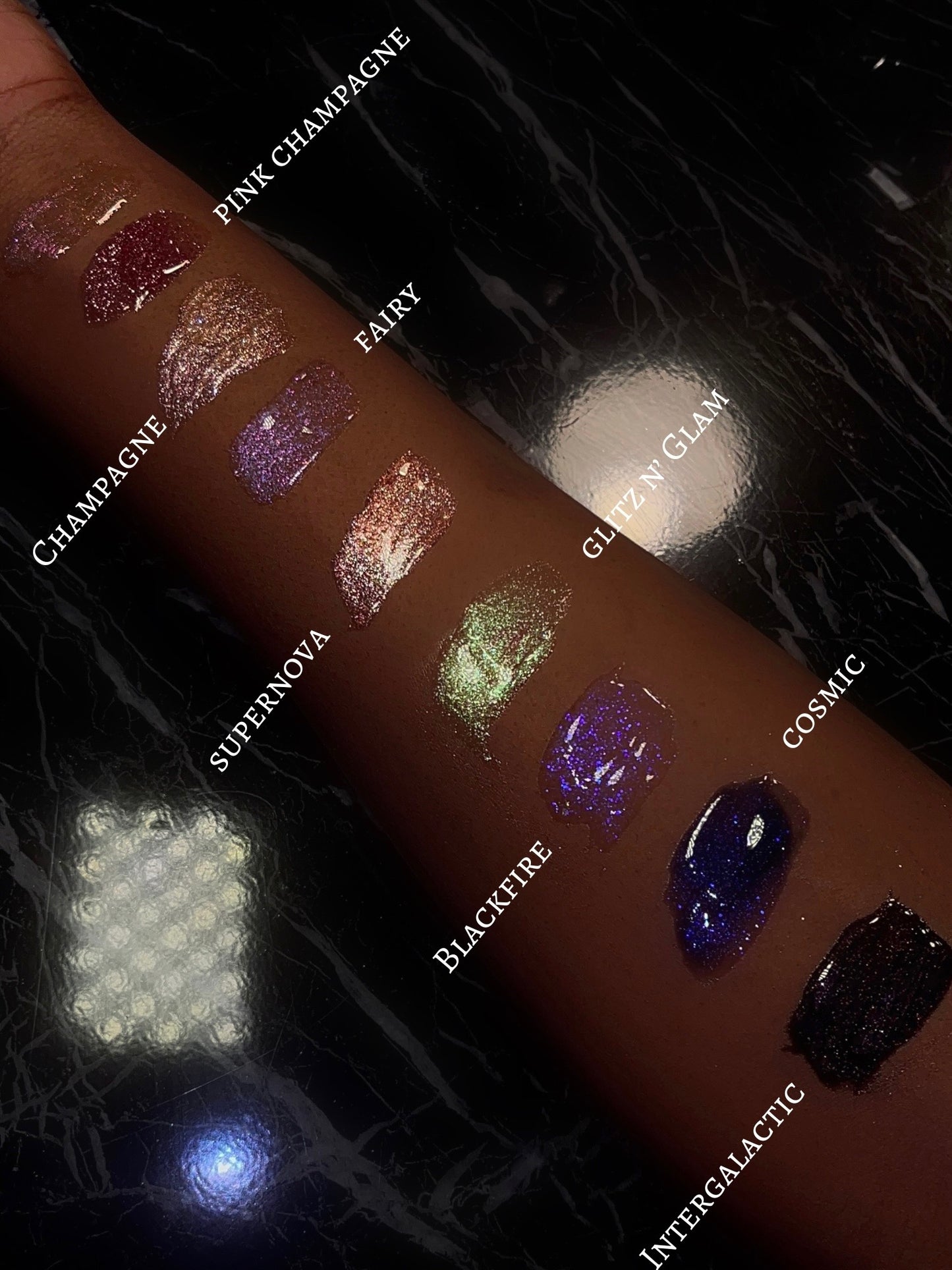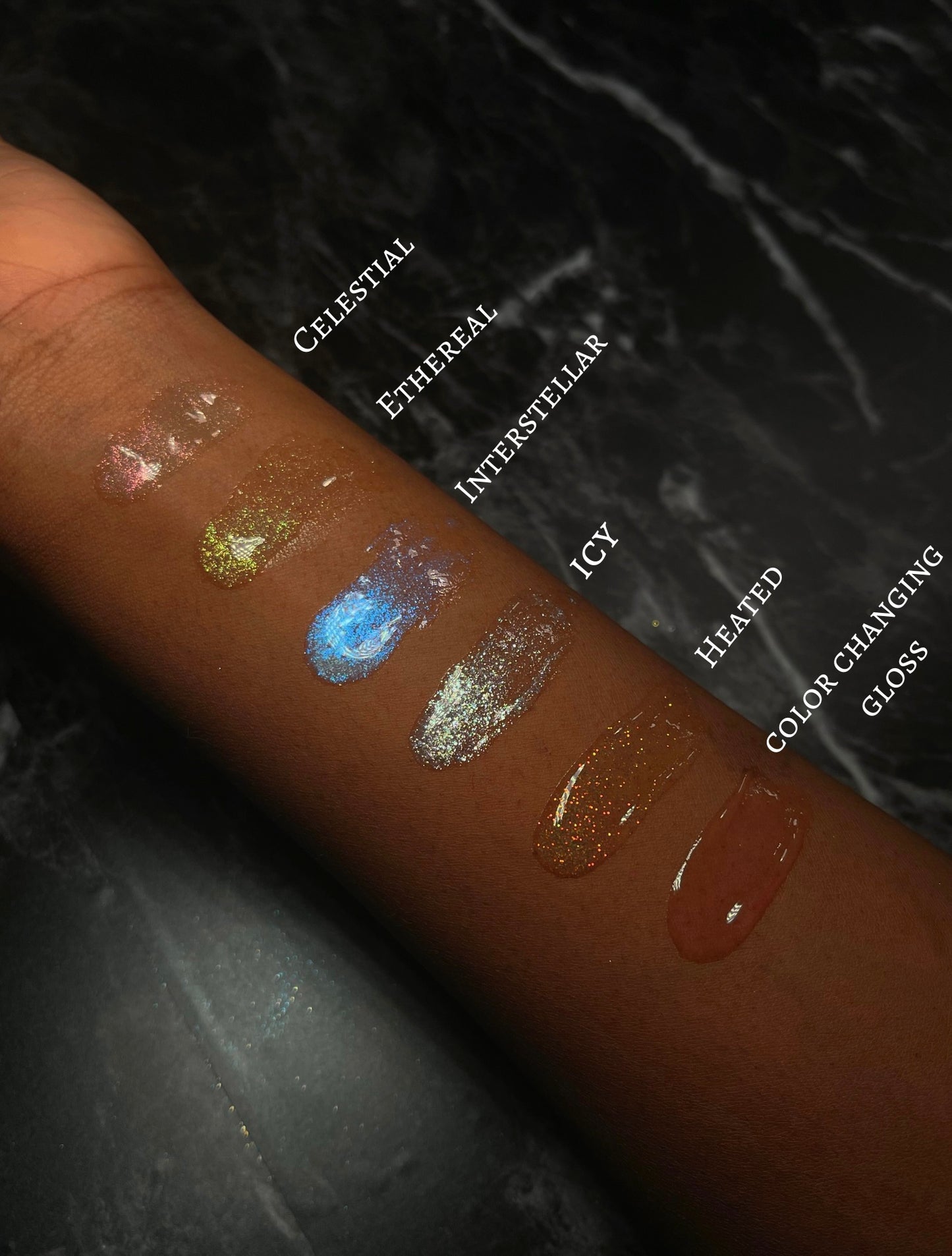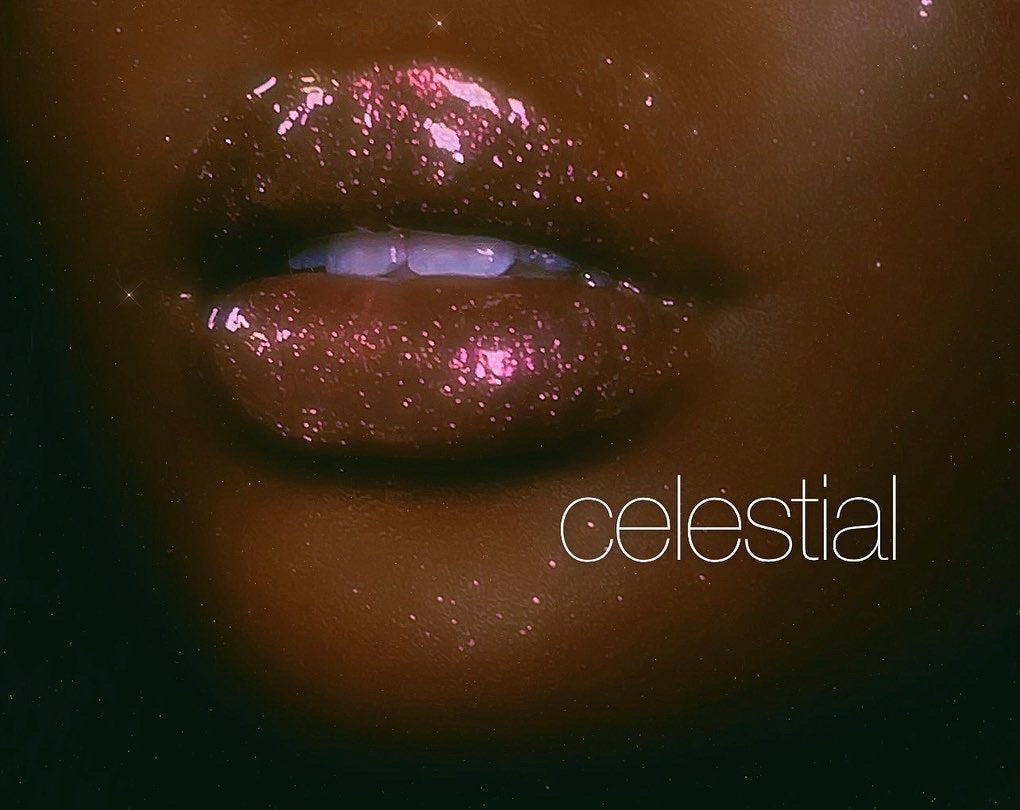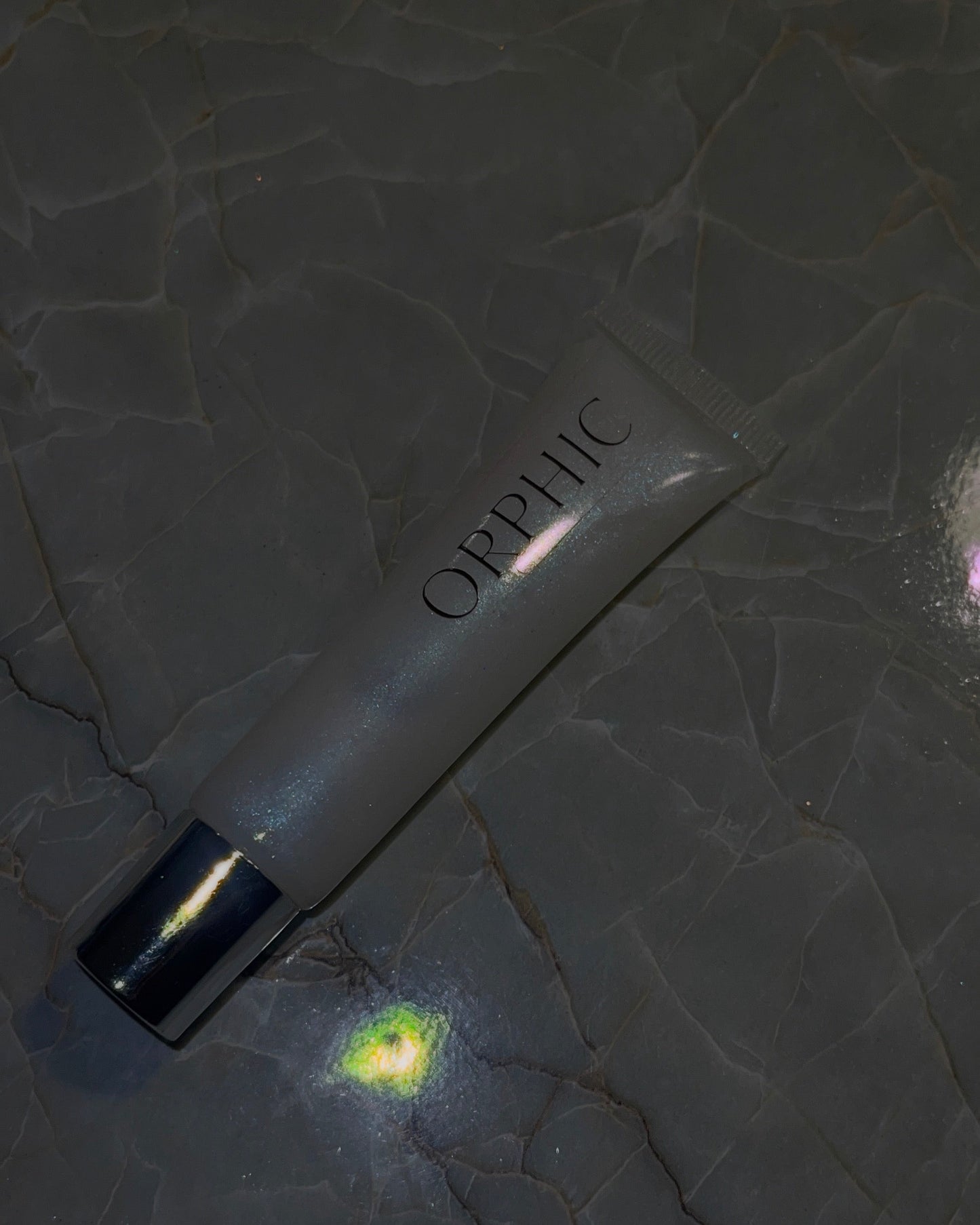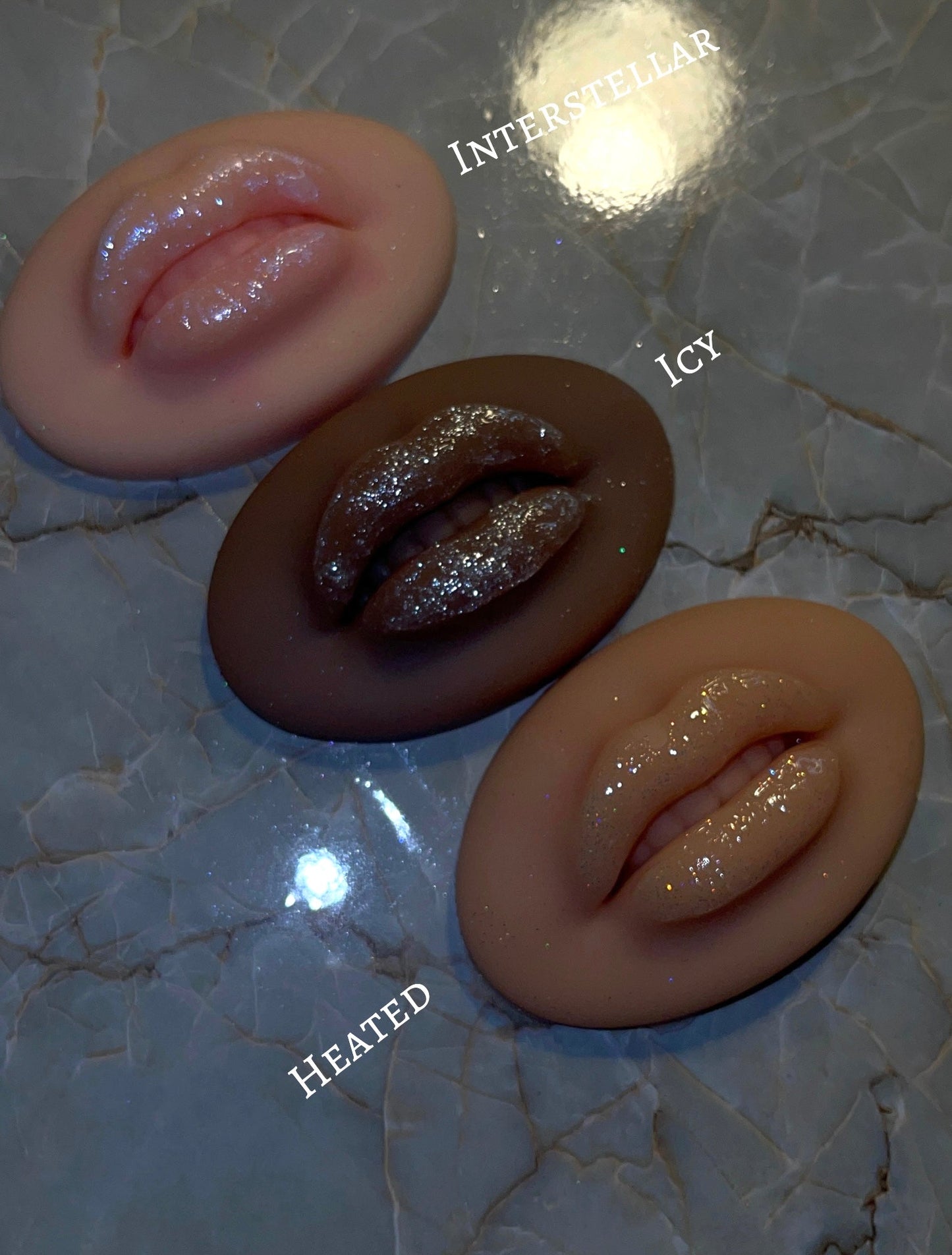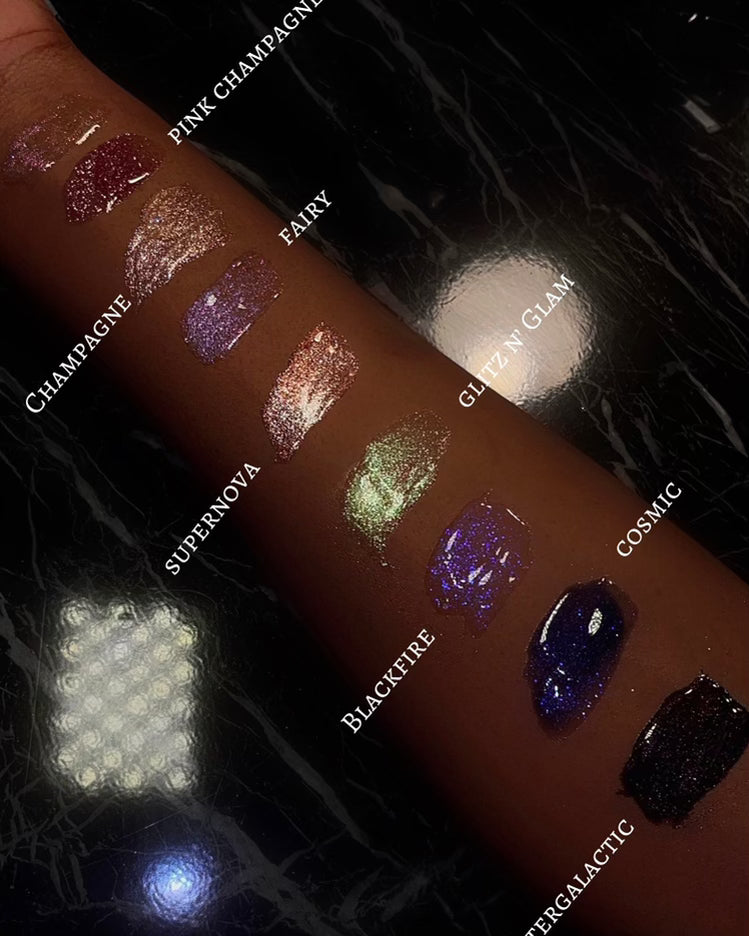 Total disappointment
I have not received my order!
Enjoyed!
I used this product to go to a party and I was glittery in all the right places, and I was smelling good. Thanks so much for the product it lasted the whole night even in the morning.
Amazing!! Buying More
It's so pretty and it's perfect to wear everyday!! I got celestial and I get so many compliments. Can't wait to buy more!